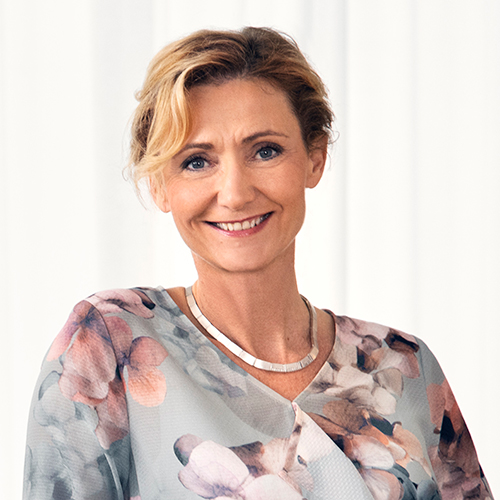 The energy industry is changing, and fast. While the industry faces enormous challenges, the ongoing energy transition is central. Svenska Kraftnät, the authority responsible for ensuring that Sweden's electricity transmission system is safe, environmentally sound and cost-effective, is a member of the Elfack Programme Council. "Elfack needs to be clear that we are raising our viewpoint from just electricity and lighting to the energy transition," says Lowina Lundström, Head of Divisional Systems at Svenska Kraftnät.
– Elfack is about bringing the industry together. And the interesting thing now is that it's so much bigger than it used to be. The focus on the energy transition is important for those of us already in the know, but also to broaden interest in electrification and digitalisation. Elfack is the biggest rallying point for the big shift in the industry, Lowina says.
A broader perspective takes hold
The energy sector is undergoing a major transformation. But at the same time, the industry is now facing major challenges not only as a result of this shift, but also because of an uncertain world situation.
– Elfack is a very important meeting place for Svenska Kraftnät. It means we get to meet our customers and suppliers and talk about electrification. The event also brings together future players, which is hugely important given the current skills shortage we are experiencing. There are very few venues where you can meet suppliers, look at new products and listen to smart people all in one place. It is a unique opportunity to meet so many industry colleagues at the same time.
The energy industry is changing rapidly, and this is reflected at Elfack 2023. Key areas such as electricity and lighting have grown into something even bigger and companies across the industry are retooling.
– Historically, the fair has been attended by people who work with electricity. But now, as I said, these are new times, and others who can contribute should also visit Elfack to understand how the industry is developing at record speed and to see what opportunities exist. I see no limit to who should attend. It could be anyone from those working in support services to industries and other authorities.
The industry is characterised by several critical points. Companies and stakeholders testify to difficult tasks and are crying out for new skills.
– By far the most critical issue is skills shortages. That's why we hope to attract many students to Elfack in 2023. The second big issue is how we meet the sectors around electricity networks and power systems. It takes ten years to build new lines, but a customer can ask for it to be done in six months. We need to talk about how we respond to society's need for a whole new pace of change.
"I hope you leave feeling energised"
In the big shift, the willingness to change one's way of working is not a problem. All types of energy companies are working for change, but the challenge is more of a race against the clock. Making the transition to a more sustainable industry is a major challenge when there is a shortage of materials, a shortage of skills and a shortage of time.
– Visiting Elfack will give you more insight into what the transition and challenges mean for you as a company. The event means we can spread knowledge within the industry, which also opens up opportunities for collaboration. I hope that visitors leave the fair with the reassurance that they are not alone and that there is a wealth of expertise to draw on. I hope they leave feeling energised, Lowina concludes.