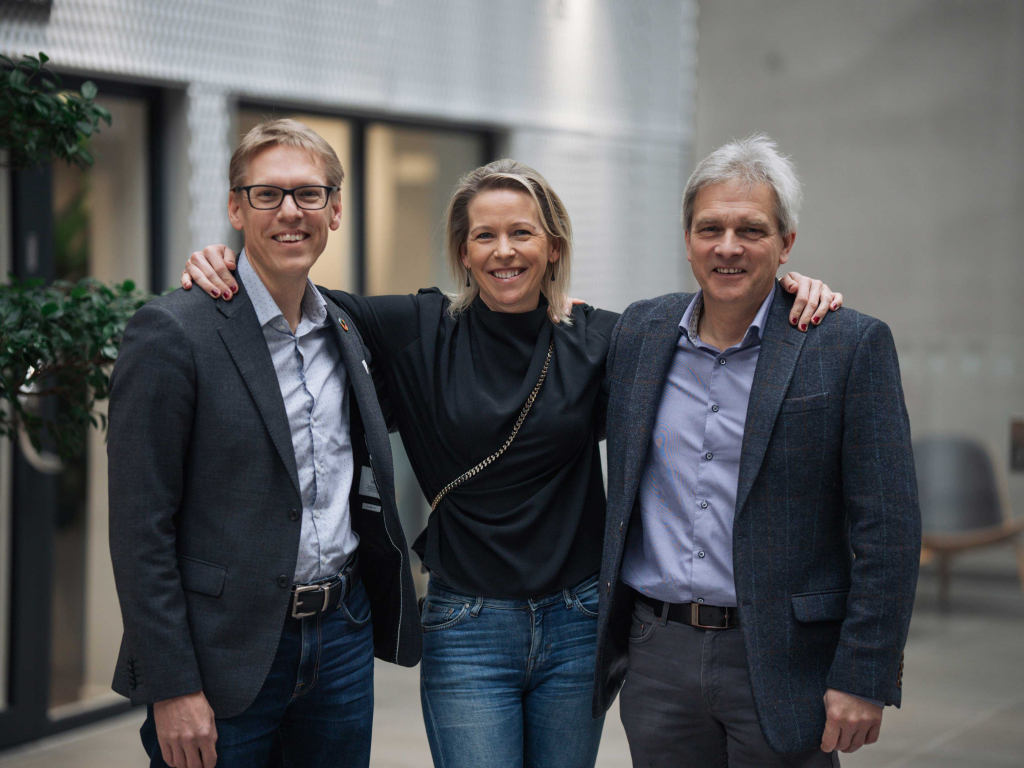 The new collaborative project Public EV Power Pilots, or PEPP for short, is investigating the possibility of using electric cars to provide energy storage. Specifically, the project will look at whether it is possible to borrow energy from parked vehicles with excess capacity that is not being used.
The PEPP project was born out of curiosity about electric cars and the large amount of energy contained in the batteries when they are stationary. By conducting tests on stationary cars parked in a garage and through a car pool service, the project team wants to test the theory that you can use electric cars to store energy.
– In this way, you can contribute to the local electricity grid while the cars are not in use, says Lars Bern, project manager at Lindholmen Science Park, one of the people behind PEPP.
Two small-scale trials
Two different trials will be conducted to investigate the possibilities for energy storage. The first of these will use garage parking near Lindholmen, with six parked cars. In the second test, the idea is also to borrow energy from the same number of cars, but in this case  using Volvo On Demand's car pool service.
– The trials are thus carried out in two different contexts, which I think we will learn a lot from. Lindholmen Science Park has done a really good job of working with us to put the different parts together and we are now at the start of building the actual test sites. It will be very exciting, says Charlotta Ahlberg, the main contact from Volvo Cars, also one of the participants in PEPP.
They use the same basic solution. One of the main differences between the two trials is that the cars parked in garages are stationary longer than the ones used in the car pool service. Carrying out two different tests with different types of use cases allows the impact of the study to be studied in different areas of use.
The trials will run for two years. By the end of 2024, the project will have reached the next stage and after 2025, studies on an even larger scale are expected to take place.
– It is a small volume with six cars in each case. So a lot of focus is on the technical aspects and the regulations that apply. But the potential is to reach hundreds or thousands of cars, Lars says.
– You first have to test everything on a small scale to understand the large scale, adds Robert Eriksson, who is a technical expert at Volvo Cars. He continues:
– It's the system effect we're looking for and the total benefit. There are very many perspectives, and they are important to look at in an early phase.
Cars that can both consume and produce energy
The PEPP project is described as a gathering of forces, not only of academic research but also of industrial and municipal players. Robert says that the focus of the project is highlighted by the energy issue being discussed right now: the clear growth in the number of electric vehicles.
– It is a challenge to understand how our society will supply itself with electricity for transportation, industry and domestic use. The overall picture points to a strong need for increased capabilities. As most people know, we also have a problem with high electricity prices right now. We must therefore also help to meet the increased demand, Robert says.
The trials are partly about the technical aspects, such as how the charging stations should work and what safety regulations need to be in place. This is mainly about conducting user tests to gain access to information so that scaling up can be done accordingly. Another focus is on the user's motivation to share their energy.
– Everyone who contributes will benefit from the results. It is important to do this in cooperation with as many people as possible. So that we create benefits together, Charlotta says.
– We have worked a lot with restaurants that want to provide charging stations for the customers who come and eat with them. One possible outcome of our study could be that property owners will offer free e-parking to people with electric cars, Lars says.
A large number of solar panels are already being installed and in the future we will also see inverters and battery chargers that will help stabilise the electricity systems in the same way. The PEPP project is studying the ability of cars both to consume, and produce, energy.
– We are doing this because we see it as an important part of the future energy system. Batteries in electric cars that are currently only used for sustainable propulsion can potentially contribute to something bigger, Charlotta says.
The project is funded by the Swedish Energy Agency's FFI program, together with Vinnova, which contributes to research, innovation and development in environment and safety by supporting innovation projects. Lindholmen Science Park, Johanneberg Science Park, Volvo Cars, Volvo On Demand, Chalmers University of Technology, RISE Research institutes of Sweden, CTEK Sweden, Easypark, Göteborg stads Parkering, Mölndals Parkering, Göteborg Energi, Mölndal Energi, Business Region Göteborg and Mölndala Fastighet are behind the PEPP collaborative project.
---
On 9 May, representatives from the project will be on stage at Elfack 2023 to tell you more about PEPP. Elfack brings together the electrical and lighting industry in Sweden to exchange knowledge and meet common challenges. Read more about Elfack 2023.