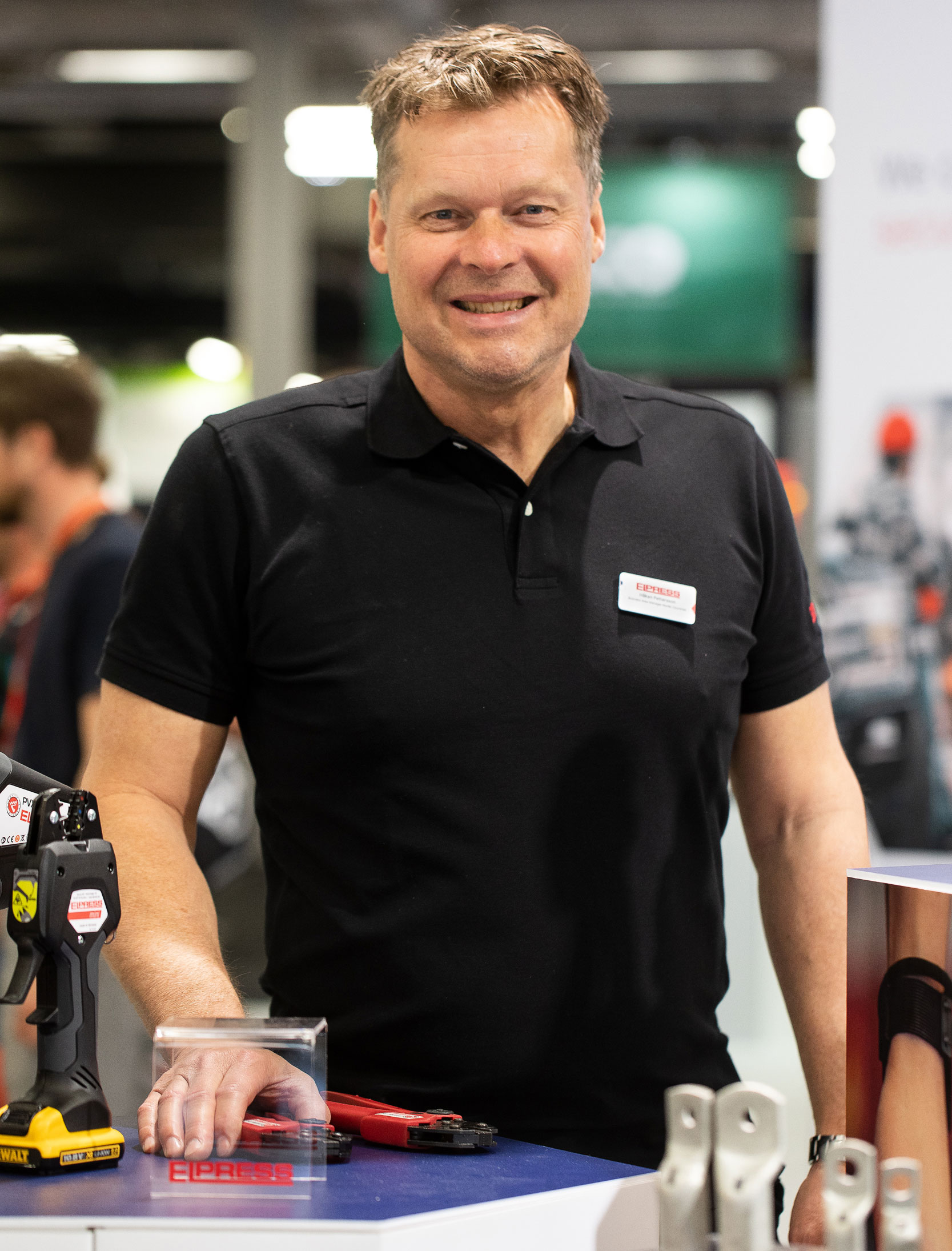 Electrification is driving new strategies, visions and ideas in industry after industry. But if the vision is to be realised, the infrastructure needs to work down to the smallest component.
– Our products can be seen as niche, but without them electrification will not be possible, says Håkan Pettersson, Business Area Manager Nordic for Elpress.
More and more products and services are powered by electricity, creating opportunities for the green transition, but also increasing demands for electrical safety. One of the companies noticing this development is Swedish Elpress, headquartered in Kramfors.
– We manufacture crimping systems, and even though they can be seen as a small niche product, they are crucial for electrification to work on a large scale, says Business Area Manager Nordic, Håkan Pettersson.
No one can afford energy leakage
The reason is twofold: it's about power, and it's about safety. The first relates to the fact that good crimping makes the cable connection energy efficient, while a bad connection can lead to energy leakage, something an electricity-dependent society cannot afford.
– But the most important thing is safety. If the connection has not been made correctly, it can easily overheat. And if it overheats, it can easily cause a breakdown and, in the worst case, a fire, and then you have a problem.
Correct crimping reduces downtime
Problems come first in the form of operational disruptions in a production line, which can cost hundreds of thousands of kronor for the affected company. Problems in the form of recall requirements for faulty products if the cable is in an electric car, for example. And disruption to the infrastructure network – many people have experienced sitting on a train that had to stop because of a fire in a transformer station, often caused by a hot connection. And in the worst cases, these fires can lead to injuries and human tragedies.
– The quality of the products and systems we sell affects the whole society, because of electrification. I have been working in electricity for 35 years and I have never seen such interesting and exciting times as we are seeing now.
New products require new tools
When we met Håkan on the first day of Elfack, the fair had only been running for a few hours, but the Elpress stand was already packed with visitors.
– The footfall is fantastic, and it's great fun! We're meeting old and new customers and showing the breadth of our range. We've already made several deals. For Elpress, exhibiting at Elfack was obvious because it gives us the opportunity to meet customers in person once again, talk and showcase new products.
– Among other things, we have our brand new crimper with us, which is primarily designed for solar panel installation. It's so important, in terms of both function and safety, that customers understand that the contact, the tools and the user's expertise are an entire system – because it's when you see it as such that it becomes safe. It's very exciting to be able to show the crimping tools now that they are fully ready for delivery.