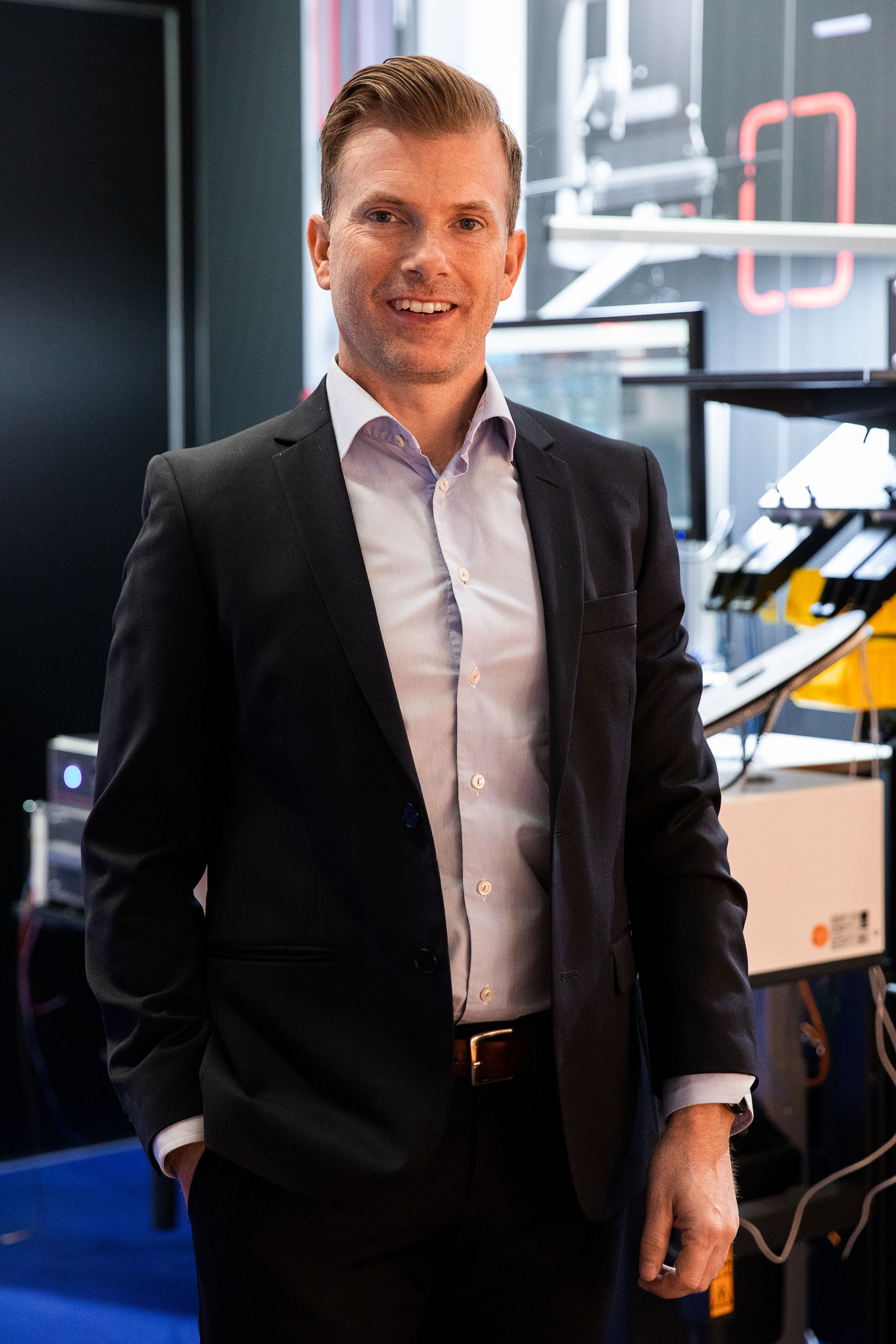 Over the past year, Rittal has launched the Energy & Power Solutions business unit, which made the theme of Elfack 2023 a perfect fit.
– An enclosure is an enclosure, but it's the unique solutions that we can put into them that help our customers deal with the challenges of electrification, says Fredrik Wåhlstrand, CEO of Rittal.
For more than 50 years, Rittal has delivered system solutions to various industries, and their stand at Elfack was full of different types of enclosures and workstations. On the surface they look like ordinary power distribution enclosures, but when we start looking at what the enclosures can actually contain nowadays, it becomes clear that a revolution is going on under the surface.
– The electrification of society requires new solutions to be brought to market at an ever-increasing pace, and the digitalisation and automation of the industry must keep up with this pace, says Håkan Persson, Business Unit Manager at Rittal.
Power distribution enclosures for energy storage
And there was great interest from visitors. Shortly after opening on the first day of the fair, all of Rittal's stand personnel were already involved in discussions with customers, showing various solutions that Rittal offers throughout the chain from design to finished product.
– Here are two of our major innovations for this year, says Fredrik Wåhlstrand, showing a power relay cabinet and a cabinet adapted for energy storage.
Inside the cabinet there are examples of batteries placed on shelves or in 19" frames.
– There are also solutions for placing 'second life' batteries from electric vehicles, which can thus be given new life as energy storage, says Fredrik Wåhlstrand.
New units provide seventy-five per cent energy savings
Rittal will also be exhibiting its new cooling unit, which helps customers to cool their equipment for optimal operation, lower carbon dioxide emissions and lower electricity costs.
– With today's focus on energy savings, it's a very important figure to keep track of. Our new Blue e+ cooling unit provides energy savings of around 75 per cent, and we're seeing huge interest in this type of product now, says Håkan Persson.
Faster, with fewer errors, at lower cost
Over the years, it has become increasingly important for Rittal to be able to help customers with the entire value chain, and together with its sister company Eplan, which also attended the fair, they have developed several solutions that extend all the way from design to the finished solution for the installer on site.
– What we really want to show visitors here at Elfack is how we can help simplify their everyday lives and automate their work processes, says Fredrik Wåhlstrand.
– In turn, their employees can work faster, with fewer errors, and ultimately at a lower cost. We follow the market and continuously offer new opportunities based on our customers' needs, which will be crucial for optimising the work on electrification.