Elfack 2019 is the venue where you for the duration of four days have the opportunity to meet and interact with all parts of the electricity and power industry. Representatives from electricity installation, illumination, security as well as industry, computing and education partook in last year's fair.
Do not miss the opportunity to be seen together with leading innovators in the industry and partake in the development of future ideas and innovations. Represent your business at the venue which welcomes all areas of the electricity and power industry together with over 23 000 interested visitors.
During Elfack 2017, 441 exhibitors interacted with 23 255 visitors
Last year's visitors reviewed the fair at 4 out of 5
The visitors of Elfack 2017 held a wide range of positions in their respective companies. The visitors consisted of for example electricians, corporate management, purchasers, technicians, installers and maintenance managers
Strengthen your brand
Improve your business by being associated with the leading retailers of the industry, key industry individuals and over 400 exhibitors were present at the fair in 2017
Everyone is here
Create new business contacts and strengthen current ones by interacting with 23 000 visitors. Wherever you are looking for new business ventures or simply want to increase sales this is the venue for you!
A venue for new ventures and innovation
Partake in leading new innovation and cutting edge concepts which all become visible when the whole industry is gathered in one place
Meet clients in a buying process
The majority of visitors makes purchasing decisions at the fair and attend it in order to find new suppliers.
Interact with all parts of the industry
By exhibiting at Elfack 2019 your company will have the opportunity to interact with many different parts of the industry such as electricity, construction, illumination, industry and facility management.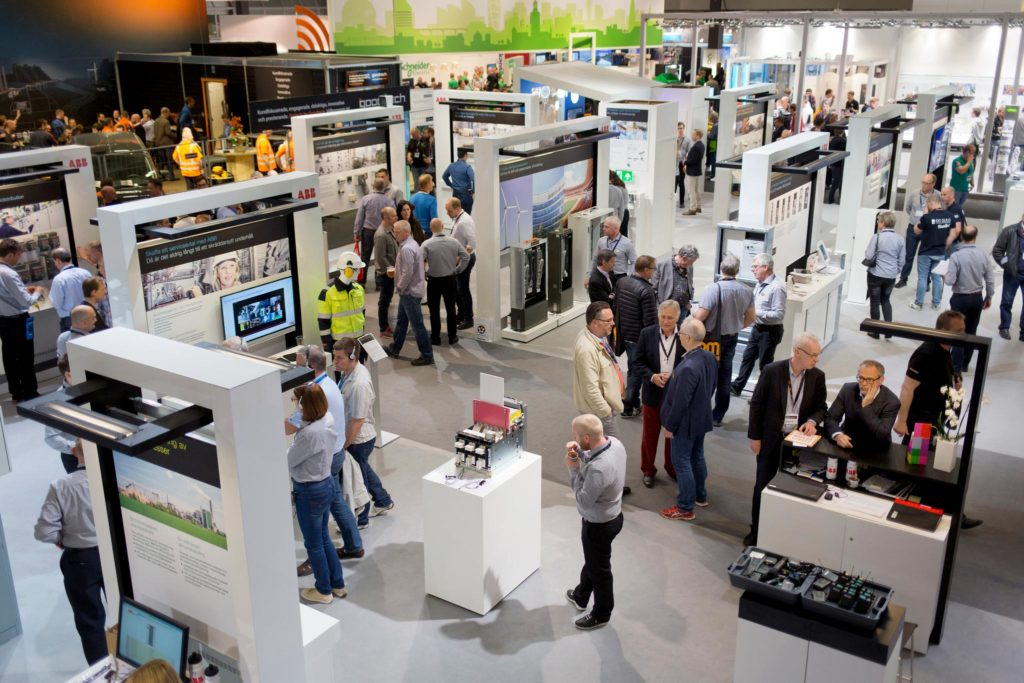 Additional information
Simplify your fair participation. Here you find most details concerning information and planning.
Exhibitor information