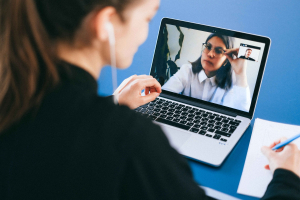 When established companies and public bodies meet innovative startups, great needs can be transformed into even greater development opportunities. There is a strongly growing trend, in Sweden and around the world, for private companies and the public sector to interact with startups.
Ignite Sweden aims to catalyse more collaborations between established companies and Sweden's most innovative startups. The collaboration can, for example, be about solving an existing problem in a new way or developing new products and services together.
Now you have the opportunity to be matched with innovative startups during Power Circle Summit and SWITCH, your window into the future, with a focus on sustainability, as part of ELFACK. The meetings will take place via the Zoom digital platform (more info below) on Wednesday, 5 May.
The first step is to register for the conference. Ignite will then contact you for a telephone interview to identify the challenges that are important to you and an innovative startup may help you to solve. These will then form the basis for deciding which startups we invite you to meet. If you find an interesting area around which you would like to collaborate with a startup, we'll also offer help to get started.
How does it work?
Step 1 – Sign up for the Power Circle Summit Strategy Conference
Step 2 – Ignite gets in touch and offers an interview about your needs
Step 3 – Ignite produces a list of the most relevant startup companies for you
Step 4 – Ignite makes a final selection together with you
Step 5 – Ignite schedules 20-minute meetings with the startups you want to meet
Digital meetings via Zoom
We will use Zoom to arrange the matchmaking meetings. Zoom is free to use and requires no download. We will send more instructions about Zoom and a Zoom link for the day as the event approaches.
The registration is closed.
For more information, please contact Ignite Sweden today at info@ignitesweden.org