Electrification and digitalisation – solutions for the future circular society
Welcome to the "arena of the future" for the electricity and energy sectors! SWITCH is a forward-looking meeting place focused on adjustment and change driven by technology shifts and digital services, where new and established companies can meet the needs of a future sustainable society.
SWITCH – part of ELFACK
SWITCH is the catalyst for implementing perspectives and strategies in the electricity and energy sectors. The event was organised digitally and took place on 5 May, as a prelude to ELFACK 2022.
The focus was on new and competitive solutions that will make an impact in society. Basically, it is about bringing a systematic transformation, that is, changes in entire areas of society, sectors and industries. In the roadmap for a climate-neutral Sweden, electrification and digitalisation are crucial enablers in the ongoing transition. The time to act is now!
In the event programme, key players presented their solutions in electricity, lighting and power and discuss what is needed to accelerate the transition in real estate and cities, transport and industry. Some issues that are addressed are:
What are the solutions going forward for the various sectors of society?
How can we increase the pace of change and remove obstacles to development?
How do we build knowledge and competence to bring about the system changes that can accelerate the transition?
What is required for the changeover to be a competitive advantage and become a Swedish area of strength?
SWITCH – the energy of ideas
SWITCH is an opportunity for the electricity and energy industry to accelerate its business development. It enables business developers at technology suppliers and energy companies to acquire new knowledge, network with colleagues in various industries, and find valuable contacts for the future.
At SWITCH, new business is developed, and partnerships formed, through matchmaking and dialogue during a dynamic and intensive event. Each participant is a co-creator of the total experience – through discussions, presentations and networking on a digital platform.
SWITCH arena was organised by the Swedish Exhibition & Congress Centre Gothia Towers, on 5 May 2021, in a digital format.
#switcharena
The background to SWITCH
The use of new energy technology and digital business development are crucial for future competitiveness. The transformation to sustainable energy, while at the same time we are creating new service offerings, is the very starting point for SWITCH. The future landscape of digital services will not have today's boundaries between different industries. Interconnectivity and new energy technology enable the pioneering development of new services for the end customer via digital interfaces. Adapting your business to a digital future and having an interface with the end customer will be crucial for most businesses, if they are to continue to create value.
Who is SWITCH addressing?
At SWITCH, we combine the visionaries' future insights, the established players' knowledge and power, and the creativity and ideas of young startups. We gather together the sharpest minds to create a win-win for everyone involved.
Something participants at SWITCH have in common is the desire to visit the sustainable energy of the future, together with proactive business development. Meetings generate ideas, not least when they cross industry boundaries.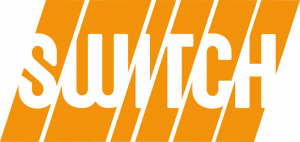 Industry organisations and public authorities
Join us to create the meeting place where views are broadened, interesting issues are aired and new ideas can take off, with leading players in the transition to a sustainable future for the industry.
Consultants, decision makers, business developers, innovators, lighting architects, installers
Get inspiration and practical guidance, find the right match among technology-intensive startups and partners, meet tomorrow's talents, benchmark and discuss to broaden your network of colleagues.
Startups and entrepreneurs
Take the opportunity to find new customers and partnerships. Fill up with knowledge and inspiration. Show your ideas and meet interested investors.
Students and developers
Gain insight and make contacts in one of the most exciting industries of the future. Be inspired by startup entrepreneurs who were recently in your situation, participate in creative challenges and show potential employers what you stand for.
ELFACK - The Nordic region's largest meeting place for the electricity and energy sectors - Power Circle Summit and SWITCH are organised by the Swedish Exhibition & Congress Centre and partners. These events meet the collective needs of specific target groups and there are opportunities for employees at all levels to create effective meetings and absorb lots of insights, knowledge and ideas.